On December 7, 2020, the unveiling ceremony of Yanqihu office of United Nations Environment Programme – International Ecosystem Management Partnership (UNEP-IEMP) was held successfully at Huairou District, Beijing. UNEP-IEMP was included as one of the think tanks of Huairou Science City Industry Research Institute of University of Chinese Academy of Sciences (CAS). The vice president of the University of CAS, Yanfen Wang, the Deputy District Mayor, Qingfeng Yu, together with Director of UNEP-IEMP, Ms. Linxiu Zhang, unveiled the Yanqihu Office of UNEP-IEMP. Director Zhang deliver a speech at the ceremony.
Director Zhang Linxiu expressed that as one of the international think tank teams, UNEP-IEMP encourages and promotes South-South cooperation under the following broad functions: capacity building and technology transfer, scientific assessment and demonstration projects, and providing science for policy.
UNEP-IEMP will make join efforts with all the other agencies/units of the Huairou Science City to build a green, ecological friendly and sustainable Industry Research Institute. UNEP-IEMP will leverage its advantages to introduce international platforms and concepts to the Science City through various measures, including promoting the development of a "green industry ecosystem", sharing green development experience, identifying green projects and undertaking the talent training, etc..
As an advanced research and development institution, Huairou Science City Industry Research Institute of University of Chinese Academy of Sciences focuses on the basic research, applied research, transformation of research results and the development of high-tech industries. The institution aims to achieve innovative development of advanced technologies and oriented transformation of scientific achievements, integrating the innovation chain, industry chain and capital chain.
After the ceremony, Director Zhang Linxiu was invited to attend the seminar on the development strategy of the Institute.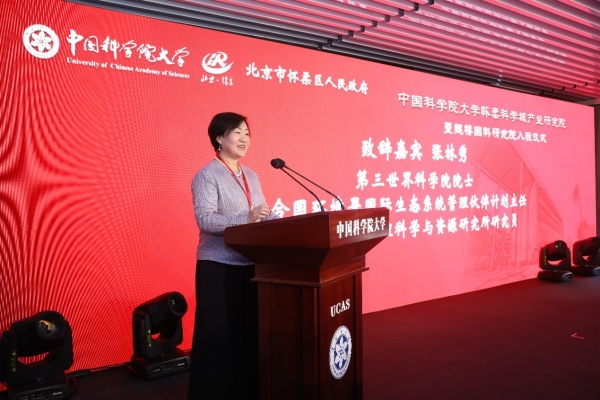 Director Linxiu Zhang delivered a speech at the UNEP-IEMP Yanqihu Office unveiling ceremony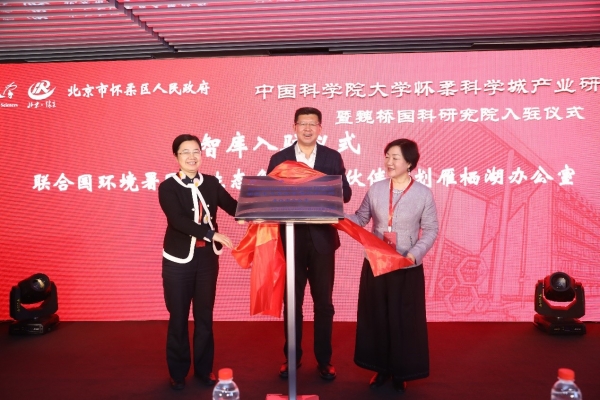 The vice president of the University of CAS, Yanfen Wang, the Deputy District Mayor, Qingfeng Yu, together with Director Linxiu Zhang unveils UNEP-IEMP Yanqihu Office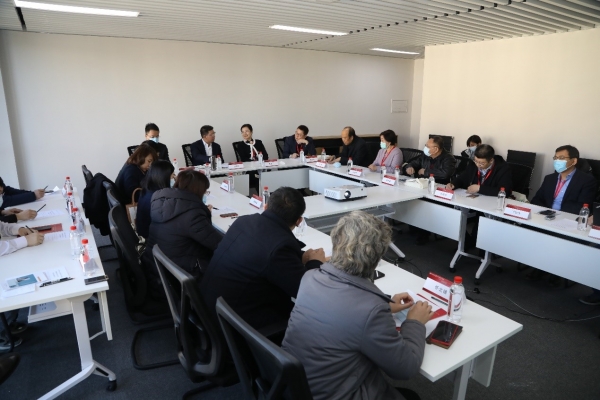 Director Linxiu Zhang attended the seminar on the development strategy of the Industrial Research Institute