An online seminar on UNEP Resolutions & Programme of Work was held by UN Environment Programme-International Ecosystem Management Partnership (UNEP-IEMP) in Beijing at 19th June 2020. Ms. Guoqin Wang, the Programme Manager of UNEP-IEMP presented the Key resolutions, workplans and the other related documents of UN and UNEP, a brief introduction of UN Environment Assembly (UNEA), as well as the implications for Programme Flagship on Climate-Ecosystem-Livelihoods (CEL) of UENP-IEMP. More than 20 members from UNEP-IEMP and students from University of Chinese Academy of Sciences (UCAS) participated in the seminar.
In addition to the presentation, Ms. Guoqin Wang also provided a mapping tool for members to understand how the deliveries of UN Environment's Medium Term Strategy(MTS)/ Programme of Work (PoW) cascades down to the level of the expected deliverables in UNEP-IEMP's respective projects, programmes and portfolios. The tool was designed to help the members to better understand the strategies and priorities of UNEP-IEMP's work, and to identify the linkages between the key points of the documents of UN/UNEP and the projects and programmes of UNEP-IEMP.
"This seminar helps me understand more about the key documents of UN and UNEP, and how UNEP-IEMP intended to achieve the expected deliverables under the PoW per Sub-programme, as well as to contribute to a number of key objectives and processes that are central to mandate and functioning of UNEP. I will pay more attention to this aspect during my future work." One of the participants from project office said after the session.
As the collaborating center of UNEP and Chinese Academy of Sciences (CAS), UNEP-IEMP carries the responsibility of contributing to broader strategic and programmatic organization goals, including at wider-UN level. This seminar fits into UNEP-IEMP's Work Plan 2020-2021, in particular supporting a better implementation of the UN and UNEP mandates and better programming of projects.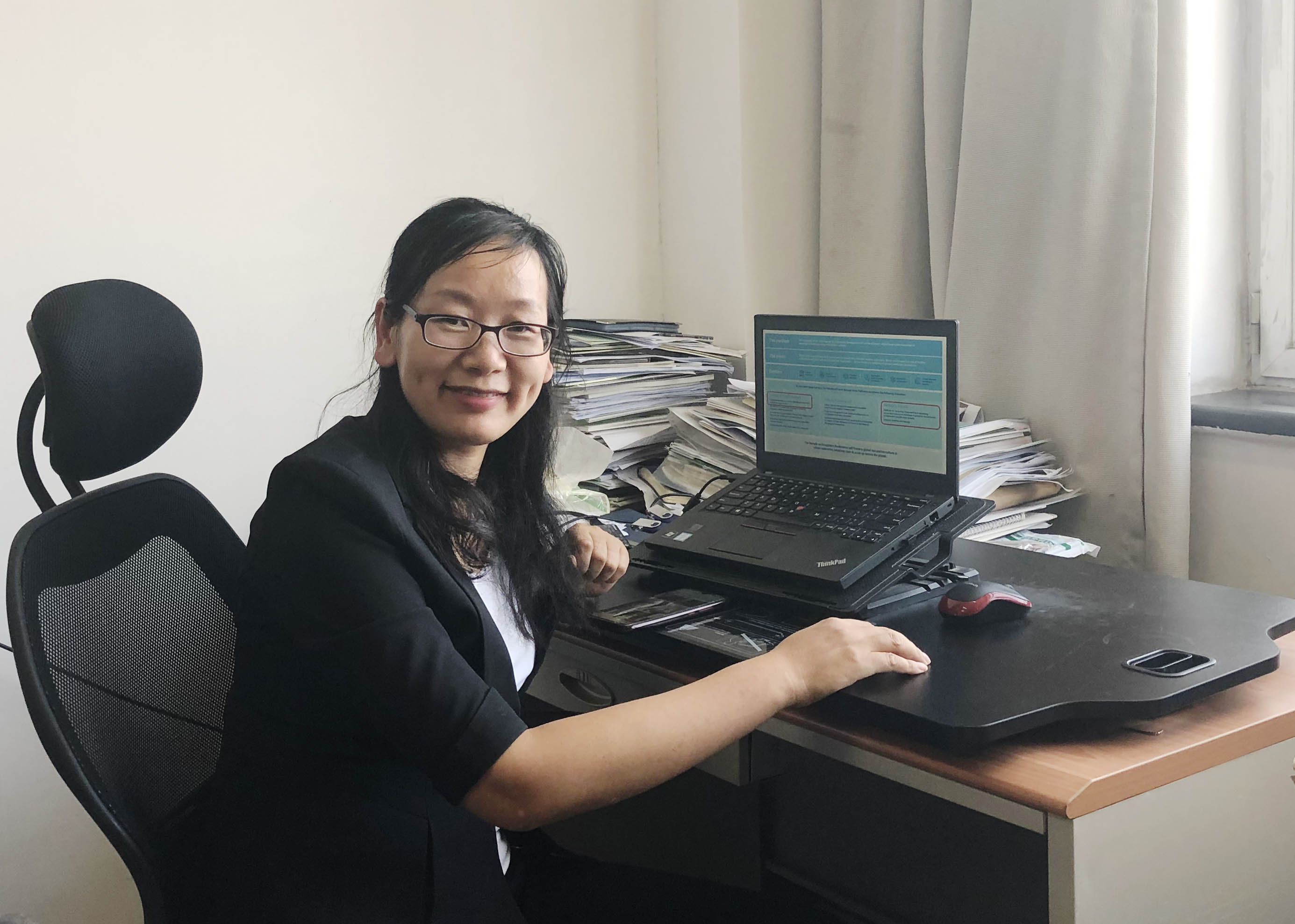 The presenter of the seminar, Ms. Guoqin Wang, the Programme Manager of UNEP-IEMP