On 31 March 2021, United Nations Environment Programme-International Ecosystem Management Partnership (UNEP-IEMP) held the third CEL seminar online. The seminar was themed by "Nutritional Status in South-central China: A Cross-section Study of Links to Cognition and Social Emotion among Preschoolers", which discussed the nutritional status of children in pre-school in economically vulnerable areas of China, revealed the cognitive and social emotional development of pre-school children, and explored the relationship among children's nutrition and cognitive and social emotional development. The seminar was presented by Prof. Chengfang Liu from Peking University, one of the Affiliates of UNEP-IEMP, and facilitated by Dr. Yunli Bai, who is a core member of the research team of UNEP-IEMP. More than 80 members, students and people who are interested in this topic attended the seminar.
In this lecture, Prof. Liu introduced the background, objectives, current situation, and future plans of the project supporting this study. Based on the research objectives and questions, Prof. Liu sorted out and explained the data, variables and models to be used in the study in detail, and introduced the analysis results according to the baseline survey data. In the discussion session, the participants conducted a heated discussion with Prof. Liu on the design of the project investigation scheme and the potential links among nutrition, cognitive and social emotional development of preschoolers.
From the perspective of human capital improvement, this project explores effective measures to improve nutritional status of preschoolers in economically and ecologically vulnerable areas. It also echoes the livelihood improvement in the CEL flagship programme, and provides a new perspective and method for a multi-department, multi-level, multi-discipline and full life cycle ecosystem management and livelihood improvement through research and piloting activities.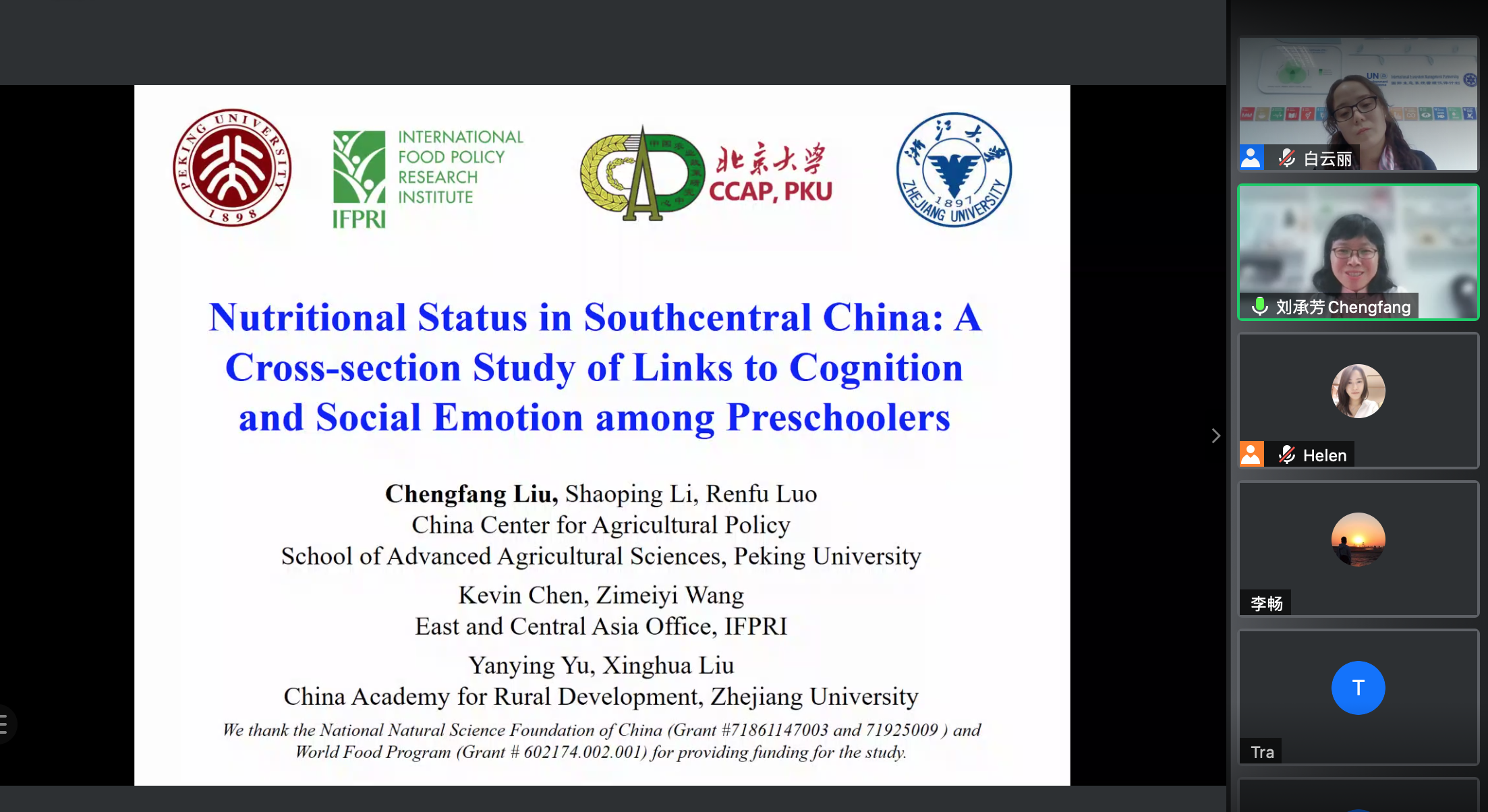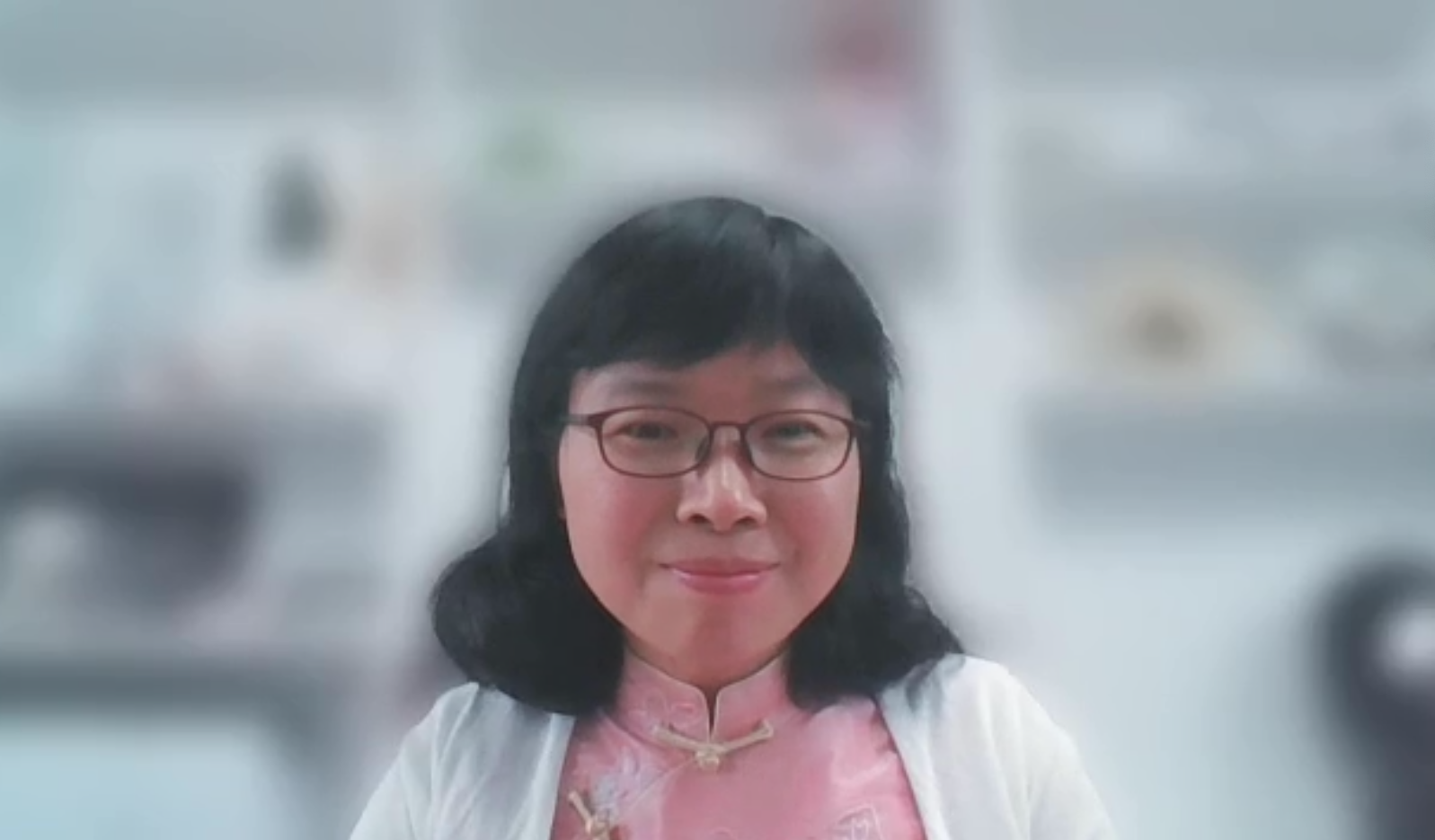 UNEP-IEMP affiliate, Peking University Prof. Chengfang Liu presenting at the third CEL Seminar
Brief introduction of the speaker
Chengfang Liu, winner of National Science Fund for Distinguished Young Scholars, Boya distinguished professor of Peking University, professor and doctoral supervisor of China Center for Agricultural Policy (CCAP) in School of Advanced Agricultural Sciences (SAAS), Peking University. She received a doctor's degree in agricultural and resource economics from the University of California, Davis in 2008. At present, she is the chairman of China Section of Agricultural & Applied Economics Association (AAEA), and the consultant expert of World Food Program (WFP).
Prof. Liu's research focuses on rural development, especially rural human capital, the development of rural labor market and public services. She has successively presided over many projects funded by National Natural Science Foundation of China (NSFC), local governments and international organizations. She has published more than 110 academic papers, including Journal of development economics, Journal of labor economics and other distinguished journals. Based her research, Prof. Liu submitted more than 20 policy briefs to the Chinese government, more than half of which were approved by the state leaders, providing a scientific basis for making policy.
For more information, please contact: Dr. Yunli Bai, yunli.bai@unep-iemp.org.