On 10 May, 2021, United Nations Environment Programme-International Ecosystem Management Partnership (UNEP-IEMP) held the fourth CEL Seminar. The theme of this seminar is "Investigating the Impact of Urbanization/Industrialization Process on Off-farm Employment in China", which introduced the impact of urbanization/industrialization process on off-farm employment in China, and explore the policy-making foundation for promoting rural economic transformation by strengthening urbanization. The seminar was presented by Prof. Yu Sheng from Peking University, and facilitated by Dr. Yunli Bai, who is a core member of the research team of UNEP-IEMP. Over 120 UNEP-IEMP members, researchers, students and professionals who are interested in the topic attended the seminar both online and at Institute of Geographic Sciences and Natural Resources Research, Chinese Academy of Sciences.
During the seminar, starting from the background and relationship between urbanization and industrialization process and economic sustainable development, Professor Sheng introduced existing cases and research, and then analyzed the impact of China's urbanization and industrialization on off-farm employment. Professor Sheng shared the methods, model specification, data selection and empirical results of this study in detail, and discussed the policy implications to promote rural economic transformation by strengthening urbanization.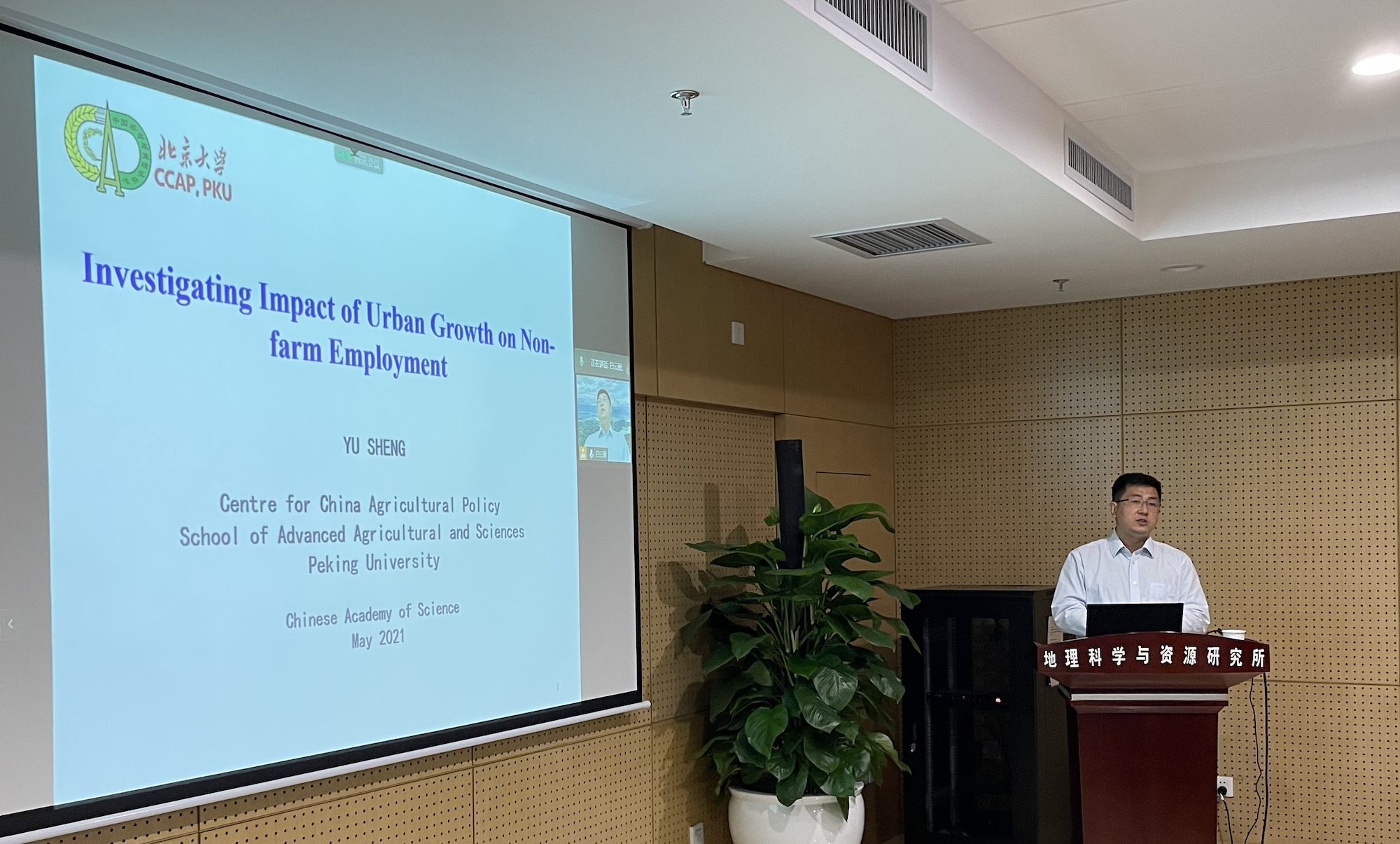 Prof. Yu Sheng making presentation at the fourth CEL Seminar
In the discussion session, Professor Sheng led an in-depth discussion with the participants from the perspectives of agricultural economics, environmental science, sociology and other disciplines on the data structure, model specification, variable definition, sample selection, interpretation of results, and received valuable suggestions.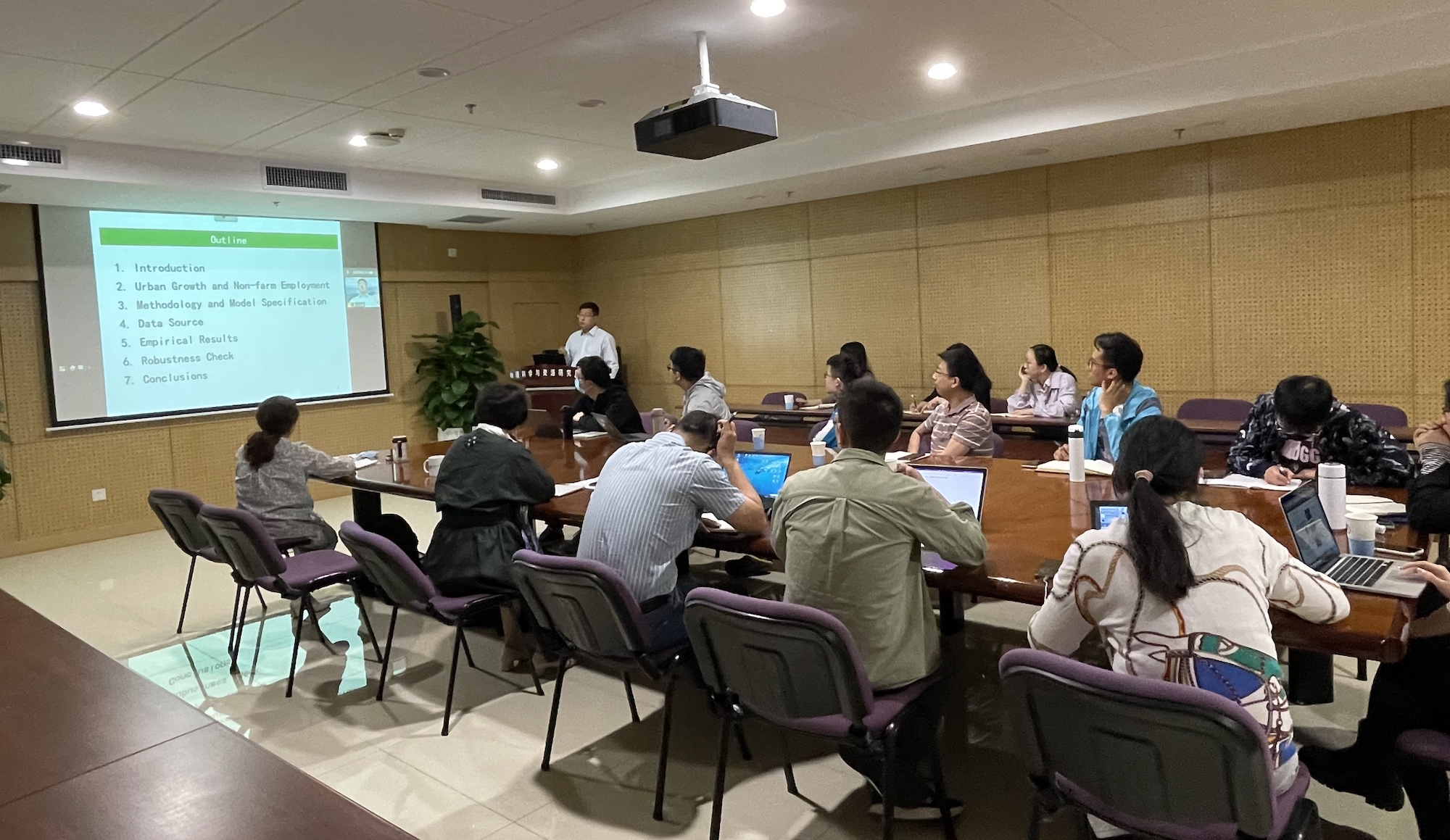 Participants listening to the seminar
The industrialization and urbanization strategy and off-farm employment is one of the main drivers for China's economic transformation, poverty alleviation and rural revitalization. Hence, it is also one of the key topics under the Flagship Programme on Climate, Ecosystems and Livelihoods (CEL) which has been implemented by UNEP-IEMP.
The seminar contributed to the development of the further implementation plan of the project and strengthened the internal and external communication and exchange of UNEP-IEMP.
For more information, please contact: Dr. Yunli Bai, yunli.bai@unep-iemp.org.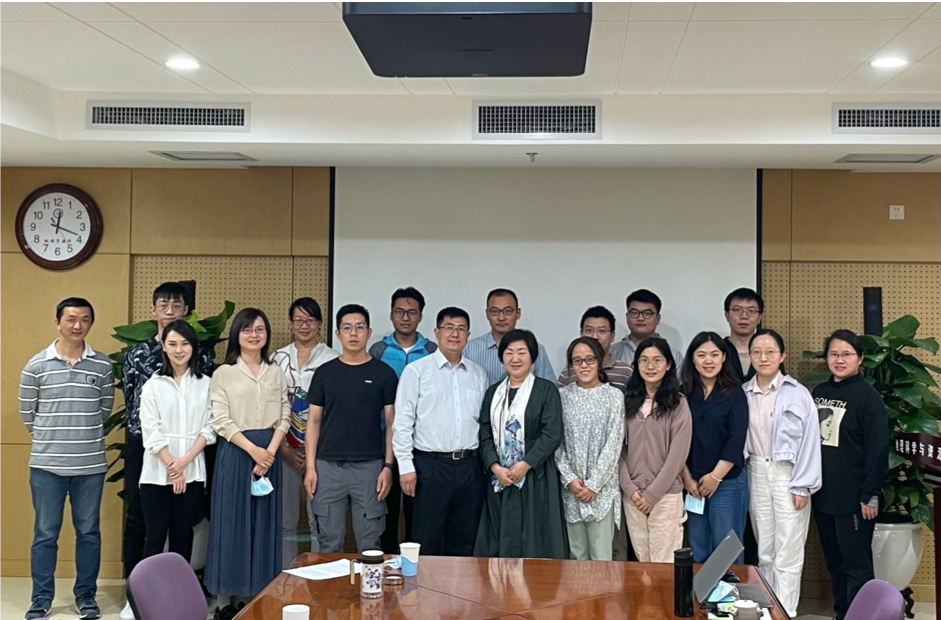 Participants at the CEL Seminar