On August 13, 2021, supported the World Wide Fund for Nature (WWF) and the Belt and Road International Alliance for Green Development, the mid-term consultation meeting of"Key Biodiversity Areas along the Belt and Road: Identification and Risk Control of 'No-go Areas' Project hosted by United Nations Environment Programme - International Ecosystem Management Partnership (UNEP- IEMP) was successfully held online. Professionals from the Chinese Academy of Sciences, the Ministry of Ecology and Environment, China Construction Bank, China International Contractors Association and other organizations, stakeholders and project team participated the meeting, Ms. Wang Guoqin, Officer of the UNEP-IEMP Project Unit, moderated the meeting.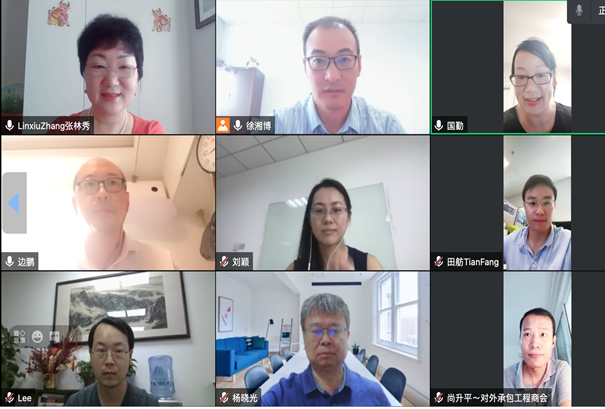 Figure 1 Project mid-term consultation meeting was held online
Dr. Zhang Linxiu, Director of the UNEP-IEMP, pointed out that "biodiversity" is one of the three major environmental issues in the world today. In the context of the development of the Belt and Road Initiative (BRI) and China's strengthening cooperation with countries along the route, it is tiem to pay more attention to the impact of project development activities on biodiversity conservation. And biodiversity conservation becomes an inevitable requirement for China's green development goal from overseas investment projects.
Ms. Liu Ying, Acting Director of the Green BRI Project, WWF Beijing Representative Office, briefly introduced the development background and the project areas of WWF. She gave a comprehensive and systematic explanation of the project from the perspectives of its background and goals. Ms. Liu also highlighted that this guideline refined and confused previous work would well satisfy various biodiversity conservation needs and requirements by all professionals and trades. Mr. Tian Fang, Deputy Director of the Belt and Road International Alliance for Green Development of the Foreign Cooperation and Exchange Center of the Ministry of Ecology and Environment, introduced the work and the partnership of the organization.
Project leader Dr. Xu Xiangbo presented the project background, objectives, tasks, mid-term progress, next stage work plan. Based on the background and specific objectives of the project, Dr. Xu elaborated the various documents from different institutions that the draft guideline cited, referred and verified, and showed the research methods used in the guideline, then introduced the future work plan of the project.
During the discussion, the consultants conducted extensive discussions on the draft of the guideline, future work plans, and the presentation of results. Professionals from different fields offered their advices on the guideline's framework, targets, application scenarios, the tools, and some related problems.
In order to satisfy the biodiversity conservation practical needs during the period of their projects development, this project is committed to proposing feasible methodologies to identify a potential "No-go zone". By helping corporations, financial institutions, decision-makers and other stakeholders to take adequate risk control and mitigation measures, this project aims to decrease the impact of infrastructure investment and construction on Key Biodiversity Areas, to reduce unnecessary losses to the implementing entities, and ultimately effectively implement the Green BRI development concept.