Montreal, 14 December 2022 - Amid CBD COP15 negotiations, a side event "Recognizing and Managing the Value of Nature's Contribution to People through Food Systems Transformation" highlighting making the economic case for pro-nature policies to achieve food systems transformation in the implementation of the post-2020 Global Biodiversity Framework and called for enhanced integration of nature's value into post-2020 decision making. Public and private sectors from countries and regions voice their support for strengthening the recognition and management of nature's contributions to people for sustainable and resilient agri-food systems in the post-2020 biodiversity conservation agenda.
"Food system transformation requires systems thinking and measurement and recognition of the true values and costs of public and private sector decisions that influence our food system" said Ms. Doreen Robinson, UNEP Principal Coordinator for Biodiversity and Land.
Mr. HUANG Runqiu, Minister of Ecology and Environment of China and President of CBD COP15 stressed in his opening remarks that "inadequate recognition and measurement of biodiversity values is one of the major reasons leading to the continuous deterioration of biodiversity." He also mentioned China's efforts in practicing the "Green is Gold" – a key development concept operationalizing Ecological Civilization and the country's engagement with The Economics of Ecosystems and Biodiversity (TEEB) program since its early years. "The notion that natural ecosystems and the services they provide have a 'value' is becoming increasingly popular in China, however, the understanding and application of the TEEB approach by some local governments is still limited to calculating astronomical numbers on the books" he added, "it is expected that UNEP will provide more guidance and suggestions on how to apply the TEEB method in specific areas and scenarios to make socio-economic activities more friendly to biodiversity."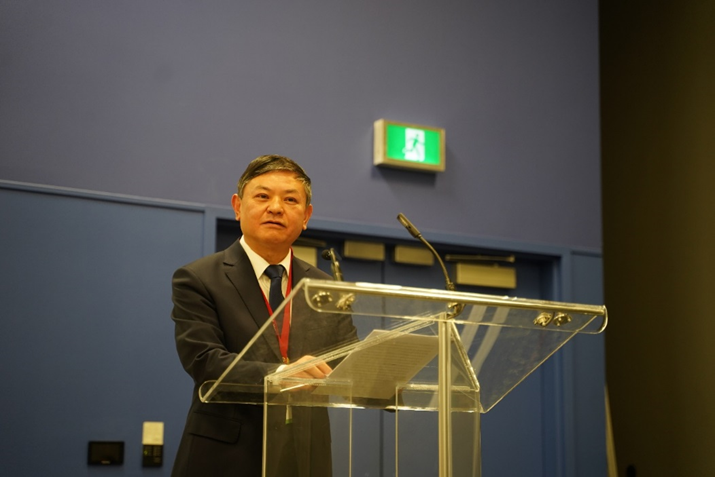 Mr. HUANG Runqiu, Minister of Ecology and Environment of China and President of CBD COP15 delivered an opening remark
Ms. Christianne van der Wal-Zeggelink, Minister for Nature and Nitrogen Policy of Netherlands pointed out that even in countries with very efficient agricultural systems like the Netherlands, biodiversity loss is still a challenge, so it is essential to promote a transition to more resilient food systems, and this requires a concerted effort and a balance between ecological, economic and social sustainability.
According to Mr. ZHANG Yaping, Vice President of the Chinese Academy of Sciences, it is important to "promote a sustainable transformation of agriculture and food systems, protect biodiversity and restore degraded landscapes through a more systematic, comprehensive and scientific accounting of the costs and benefits of agricultural activities on nature".
Ms. Astrid Schmeiker, Director for Green Diplomacy and Multilateralism at the European Commission's Directorate-General for the Environment, presented the EU's many initiatives on biodiversity conservation, noting that the transition should involve every level and every individual, with a particular emphasis on recognizing the contribution of women and minorities to biodiversity conservation.
Representatives from governments, international organizations, academia, business, and civil society contributed vivid discussions and interactions around how making the economic case for pro-nature policies to achieve food system systems transformations is aligned with the Post-2020 Global Biodiversity Framework, including the need for metrics and framework, and challenges and opportunities ahead. The importance of accounting for positive and negative impacts and interactions in the context of food systems is repeatedly mentioned at the event given the fact that agriculture and food systems have a significant impact on nature, biodiversity, ecosystems, and the ability to sustain livelihoods.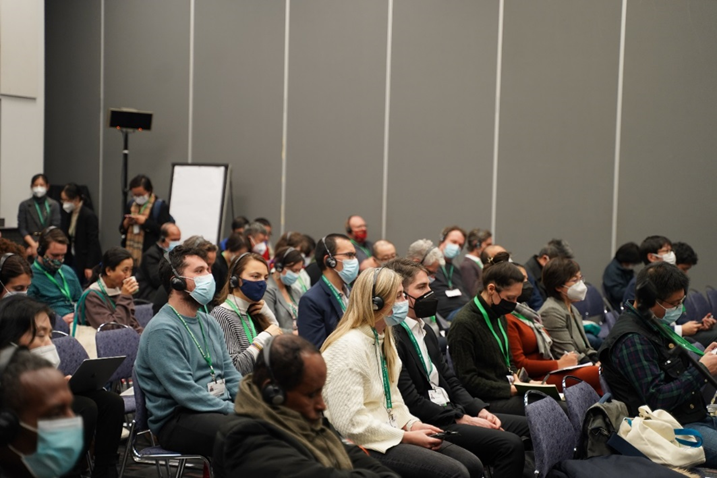 The side event attracted more than 200 participants
The event was organized by UNEP, Ministry of Ecology and Environment of China, Chinese Academy of Sciences, the European Union, United Nations Environment Programme-International Ecosystem Management Partnership (UNEP-IEMP), Chinese Research Academy of Environmental Sciences (CRAES), and Capitals Coalition. It was attended by more than 200 participants on the site and more via the internet.