On January 20, 2021, United Nations Environment Programme-International Ecosystem Management Partnership (UNEP-IEMP) held the first seminar of 2021 online. The seminar is themed by "The Project Scoping and Scenario Setting of 'The Economics of Ecosystem and Biodiversity for Agriculture and Food: Implementation in China (TEEBAgriFood China)'", which shared the latest progress of the project undertaken by UNEP-IEMP. The seminar was presented by Dr. Mingxing Sun, one of the core members of the project team and assistant researcher of Institute of Geographical Sciences and resources, Chinese Academy of Sciences, and facilitated by Dr. Jialin He, who is also a core member of the project team.More than 20 members, students and people who are interested in the topic attended the seminar.
During the seminar, starting from the origin and development of the TEEB project, Dr. Mingxing Sun introduced the objectives, relevance and successful cases of TEEB Agriculture and Food (TEEBAgriFood) system assessment framework. Combined with the current situation of China's ecosystem and agricultural development, Dr. Sun presented the significance, opportunities and challenges of the application of the TEEBAgriFood concept into the actions to fulfill China's agricultural development and ecosystem protection needs. Dr. Sun took the only pilot project of TEEBAgriFood in China in Tengchong City, Yunnan Province as an example, introduced the work conducted by the project team, and elaborated on the future work plan and research priorities.
In the discussion session, the project team led an in-depth discussion with the participants from the perspectives of agricultural economics, ecology, environmental science, sociology and other disciplines on the anchoring and design of the pilot case objectives, the feasibility of the project scheme, the selection of potential stakeholders, the selection of statistical data and references, and the evaluation of the pilot results, and received valuable suggestions.
The seminar contributed to the development of the further implementation plan of the project and strengthened the internal and external communication and exchange of UNEP-IEMP.
TEEBAgriFood's implementation in China is funded by the EU-Partnership Instrument through UNEP. UNEP-IEMP is the host institution of implementation, while Chinese Research Academy of Environmental Sciences (CRAES) of Ministry of Ecology and Environment is the political focal point. The project seeks to recognize, demonstrate and then capture the values of ecosystems and biodiversity in both monetary and non-monetary terms in the agri-food sector so as to inform human activities justified by economic viability and environmental and social sustainability.
For more information, please contact: Dr. Sun Mingxing, Dr. He Jialin, Dr. Li Li.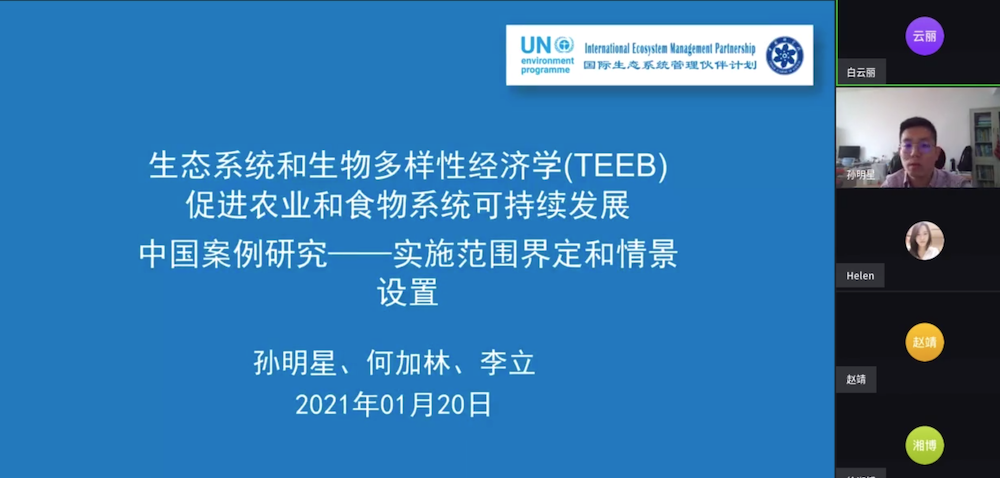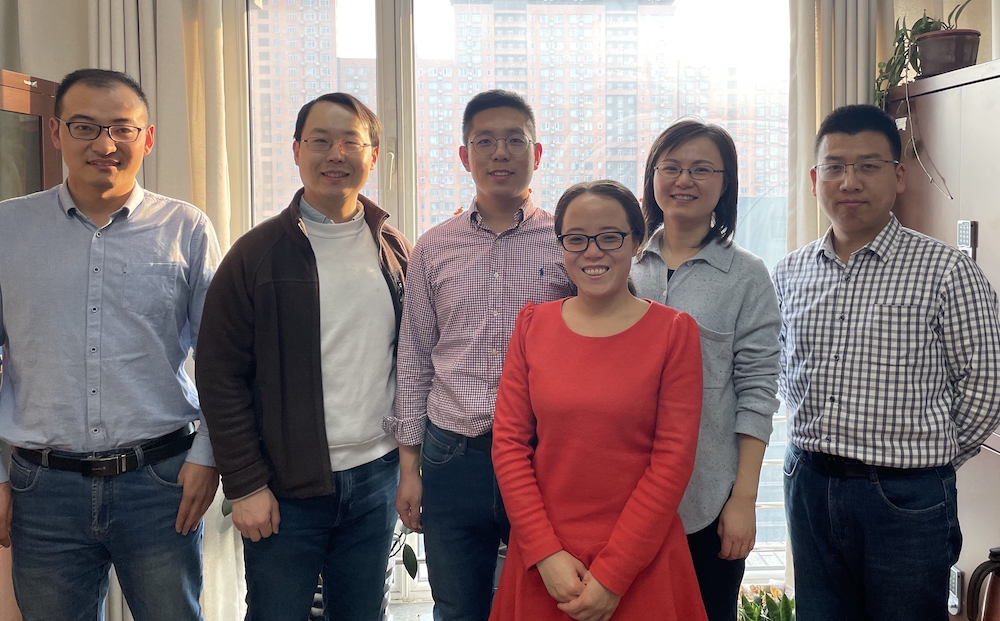 UNEP-IEMP members conducted in-depth discussions after the seminar
Related Content